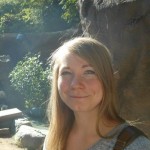 Maria K. Eckstein
maria.eckstein @ berkeley.edu
Maria graduated with a degree in Psychology and Philosophy from LMU University of Munich (Germany) and is now a visiting graduate student at UC Berkeley. Her interests lie in cognitive psychology and neuroscience. In her research she uses behavioral and physiological methods to gain insight into complex cognitive processes, such as reasoning in difficult tasks. She is also interested in their relationship to other constructs such as working memory, mental effort, and fluid intelligence.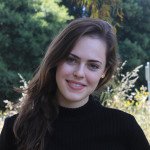 Monica Ellwood-Lowe
mellwoodlowe @ gmail.com
Monica graduated from Stanford with honors in 2015. As a graduate student working jointly in the Bunge Lab and the Language and Cognitive Development Lab at Berkeley, she uses behavioral, psychophysiological, and neuroimaging methods to explore how children's early experiences shape their linguistic and cognitive development. In particular, she asks whether growing up in traditionally disadvantaged homes may confer particular cognitive advantages, as an adaptation to the environment. Monica's work is generously supported by the NSF Graduate Research Fellowship Program and the UC Berkeley Chancellor's Fellowship.
Elena Leib – eleib @ berkeley.edu
[Bio to be updated.]
Willia Voorhies – wvoorhies1 @ gmail.com
[Bio to be updated.]