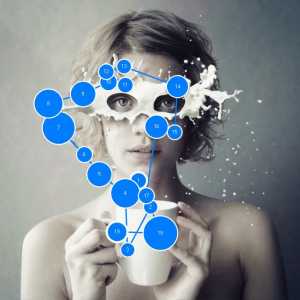 How your eyes move helps us to understand how you think.
Volunteer today for an eyetracking study on reasoning or decision-making.
We offer compensation for your time and travel within the Bay Area.
Are you or your child between the ages of 4 and 35?
Contact us to learn more:
eyetrack.ucb@gmail.com
(510) 642-5554
Do you have a child with Tourette Syndrome, or a typically developing child, between the ages of 7 and 14?
Contact the lab to learn more:
brainlab@berkeley.edu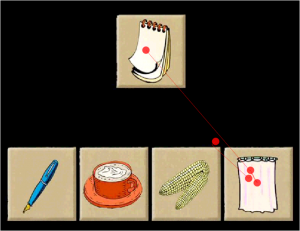 The shower curtain may look like the notebook…
Which picture on the bottom goes best with the picture on top?